Keynote I
Andrea Tonello: Power Line Communications for the Smart Grid: Status and Future
Abstract
The applications to be implemented in the Smart Grid require bi-directional connectivity among a multitude of nodes with a reliable, high speed, low latency, energy efficient and cost effective communication technology. Power line communication (PLC) has reached a high level of maturity and has the potentiality to meet the requirements. In this talk, we discuss state-of-the-art PLC technology, address the main questions related to the usage of narrow band and broad band PLC, and highlight the current research directions to improve further the performance.
Short CV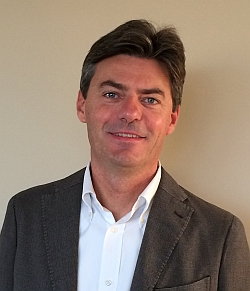 Andrea Tonello is Professor and Chair of the Embedded Communication Systems Group at the University of Klagenfurt, Austria.
He received the Laurea degree (summa cum laude, 1996) and the Ph.D (2002) in electrical engineering from the University of Padova. From 1997 to 2002, he was with Bell Labs-Lucent Technologies, Whippany, NJ, USA, first as a Member of the Technical Staff. Then, he was promoted to Technical Manager and appointed to Managing Director of the Bell Labs Italy division. From 2003 to 2014 he was Aggregate Professor, and later Associate Professor, with the University of Udine, Italy where he founded the Wireless and Power Line Communications Lab and the spin-of company WiTiKee.
He serves as Chair of the IEEE Communications Society Technical Committee on Power Line Communications. He is Distinguished Speaker of IEEE VTS and Associate Editor of IEEE Trans. on Communications and IEEE Access. Dr. Tonello received several awards, including eight best paper awards (among which the IET Premium Award 2016 for the best paper on physical layer security in PLC networks), the Bell Labs Recognition of Excellence Award (1999), the Distinguished Visiting Fellowship from the Royal Academy of Engineering, U.K. (2010), and the IEEE VTS Distinguished Lecturer Award (2011-2015).
He was the General Chair of IEEE ISPLC 2011, IEEE SmartGridComm 2014 and of the Workshop on Power Line Communications 2015. He is TPC Co-Chair of IEEE SmartGridComm 2017.
Further Information: www.andreatonello.com

Keynote II
Predictive Energy Management for sustainable Cities with Watson IoT
Abstract
Worldwide, buildings consume 42% of all electricity, more than any other asset. By 2025, buildings will be the largest emitters of greenhouse gases on our planet.  In the US, buildings consume 70% of all electricity, up to 50% of which is wasted.
Given these facts, it is no surprise that an effort is ongoing to address the efficiency and usability of buildings. IBM and it's partners Siemens, ISS, Kone, Schneiders and Johnson Controls envisions the Smarter Buildings initiative to deal with these challenges. The new founded brand Watson IoT offers all facility managers and owners a cloud based cognitive and predictive platform to increase energy efficiency. Join us on the discovery how those tools are used and how they look like.
The Crystal Building – From the Watson IoT Cognitive Building Forum: https://www.youtube.com/watch?v=EARsNDYTcoI&feature=youtu.be
Watson IoT in Buildings:
http://www.ibm.com/internet-of-things/iot-industry/iot-buildings/
Short CV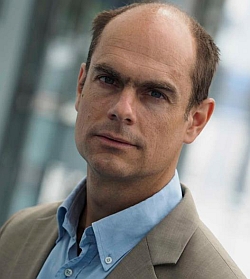 Marcus Kottinger, * 1974 in Salzburg – Business Informatics, started his carrier at IBM in 1995 as technical consultant in the automotive industry.
From 1998 onwards Mr. Kottinger changed to the Bank- and Insurance sector, where he was assigned as project manager on several IT projects in Central-, Southeast Europe (CEE) and some countries in the Commonwealth of Independent states.
After 7 years in the FSS business Mr. Kottinger moved to Siemens in the Energy, Asset and Building Management sector. With this expertise of process- and energy performance measurement
Projects, Mr. Kottinger returned 2014 to IBM to support Industry 4.0 and IoT projects in the Smart Cities, Utilities, Telecommunications and Life Science business.
Marcus Kottinger cert. Energy auditor
Solutions Architect
Industry 4.0 / Life Science
IBM Watson IoT
Marcus Kottinger on LinkedIn